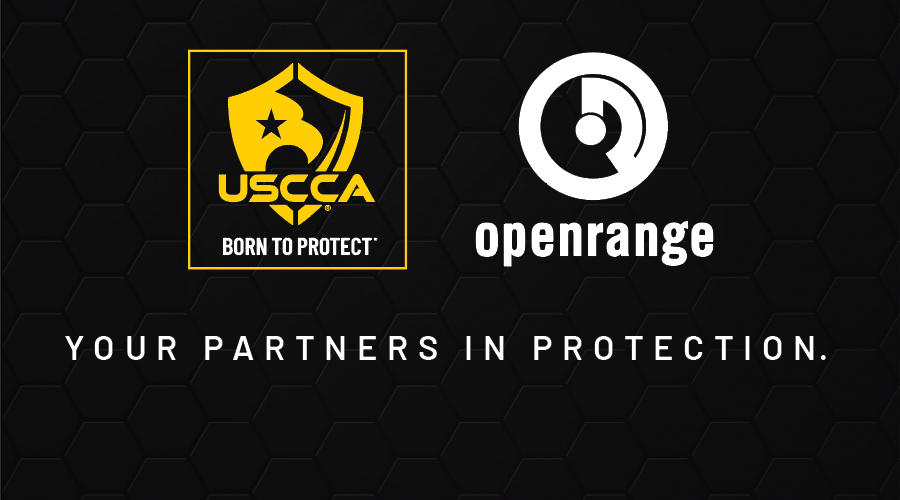 For Immediate Release:
Openrange announces the Official Openrange & USCCA Partnership.
"I have watched USCCA (US Conceal Carry Association) grow from an amazing firearm defense concept to a full-blown game changer in Firearms Education, Training and Legal Protection. Openrange vets any and all companies we touch, and our due diligence has brought us to one conclusion:
USCCA is the real deal, with great resources and backing to provide first class firearm legal protection, education and training. Openrange is proud to be an Official USCCA partner and I'm personally proud to be an Elite member."
Openrange will be offering all USCCA resources to new and seasoned firearm owners. This includes their "Critical Response Team" in the event of an emergency use of a firearm, industry leading education and the USCCA Community with exclusive member perks.
Openrange Training Division (Openrange Defense) is partnering with USCCA's robust training program to provide the best training that Openrange and USCCA has to offer. Openrange training is second to none in the United States.
Openrange and USCCA: Your Partners in Protection.
Barry Laws
CEO, Openrange
Compare Membership Levels
| | | | |
| --- | --- | --- | --- |
|   | | | |
| Online Video Archive | 33+ Videos | 33+ Videos | 33+ Videos |
| eLearning ($344 value) |   |   | Included |
| Self-Defense SHIELD: Civil Defense & Damages Protection | $500,000 | $1,000,000 | $2,000,000 |
| Self-Defense SHIELD: Criminal Defense, Bail Bond Funding & Attorney Retainer | $100,000 | $150,000 | $250,000 |
What do I get when I join the USCCA?
The instant you become a USCCA Member, you have access to your trusted legal protection and you can start training right away with your included resources. Your Membership Card will arrive in a few days, followed by the next issue of Concealed Carry Magazine. You also have the power of other protectors like you on your side. You're now part of a growing community that can help transform you into the strongest and most prepared defender you can be. You'll gain the confidence required to be your family's first line of defense.
How will my USCCA Membership help me protect my family?
Your USCCA Membership comes with the trusted legal protection you need to safeguard your family's future and everything you've worked for. Plus, your Membership protects your family members at your residence if they are ever forced to defend themselves. As their protector, you can help them train and prepare.
I don't carry concealed. Is the USCCA still right for me?
Yes! Your USCCA Membership protects you in a justified act of self-defense, using any legal weapon of opportunity. This means you're protected whether you have to use your legally concealed handgun or your home-defense tool of choice.
How do I find and choose an attorney?
In the unpredictable aftermath of a self-defense event, you want to know you have the council of someone you can trust. That's why as a USCCA Member, you get to choose the defense attorney who represents you. Don't know one? That's OK: You can select one from our growing network of experienced attorneys from around the country. In the event of a civil suit, representation will be appointed to you.